The Larry D. Underwood Award in Children's Literature
Shining Hall, an imprint of Twelve Winters Press, announces the Larry D. Underwood Award in Children's Literature for an unpublished children's book. Submissions must include both text and illustrations by either a single author/illustrator, or an author and illustrator together. In addition to print and digital publication, the winner will receive a cash prize and Shining Hall's standard publishing agreement.
The unpublished book should include original text and artwork — produced by a single author/illustrator, or the partnership of an author and illustrator. The author and/or illustrator must have the rights to the work being submitted.
The targeted age group for the book should be between about six and twelve years of age; and the book should be between twenty and forty pages (approximately).
Submit text as a Word or pdf file, with accompanying artwork as a single pdf file. Or the text of the story could be integrated into the artwork, in which case submit as a pdf file. (The winning entrant will be asked to provide higher resolution artwork prior to publication.)
There is no prescribed subject matter or theme.
There is a $35 nonrefundable submission fee; entrants will receive a copy of the winning book.
The entries will be judged by Melissa Morrissey, author of Shawna's Sparkle. Relatives, close friends and former students of Melissa are ineligible.
A winner will be announced summer 2017.
About the Contest Judge:
Melissa Morrissey has been an educator for more than twenty years and holds degrees from Eastern Illinois University, Southern Illinois University Edwardsville, and University of Illinois Springfield. She is the author of Shawna's Sparkle, illustrated by Felicia Olin and published by Shining Hall in 2015. She has written other books that will be brought out by Shining Hall in 2017.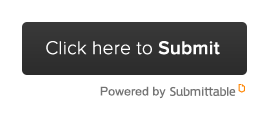 Recipients

2016 – Clarissa's Disappointment by Megan Sullivan (illustrated by Daniel Jay)